James Marshall
More than just a voice…
So you'd like to know a little more about me? Awesome!
Before I became a 'voice over man' I worked in the education sector as a communications officer. Not only did this allow me to perfect my communication skills, but also to hone my attention to detail.
In the wake of redundancy, I decided to follow my childhood passion and embarked on a career as a voiceover artist… or voice actor… or even voice talent – we go by many names! Today, my voice is my tool, my canvas, and my passion.
My other passion in life is our dog, Bailey. A big cuddly Siberian husky who adores spending as much time outdoors as possible, and of course, I'm only too happy to oblige.
When I'm not being dragged around nature by Bailey or recording in my home voiceover studio, you'll likely find a controller in my hands. I love gaming; being immersed in an epic story with an awesome game voice over is an incredible experience.
Can I let you in on a little secret? I've always had a soft spot for the gaming industry. Having the opportunity to someday lend my voice to create immersive gaming experiences, I think, would be my dream gig.
When it comes to voiceovers, I'm an unapologetic perfectionist. I love working closely with my clients to ensure they get the best voice over performance possible. My home voice over studio is like a cocoon of creativity where scripts morph into high-quality WAV files. You know, the fancy 24-bit 48kHz kind that pros rave about!
So now you know a little more, why not listen to my demos and then get in touch – I'll even produce you a free custom audition!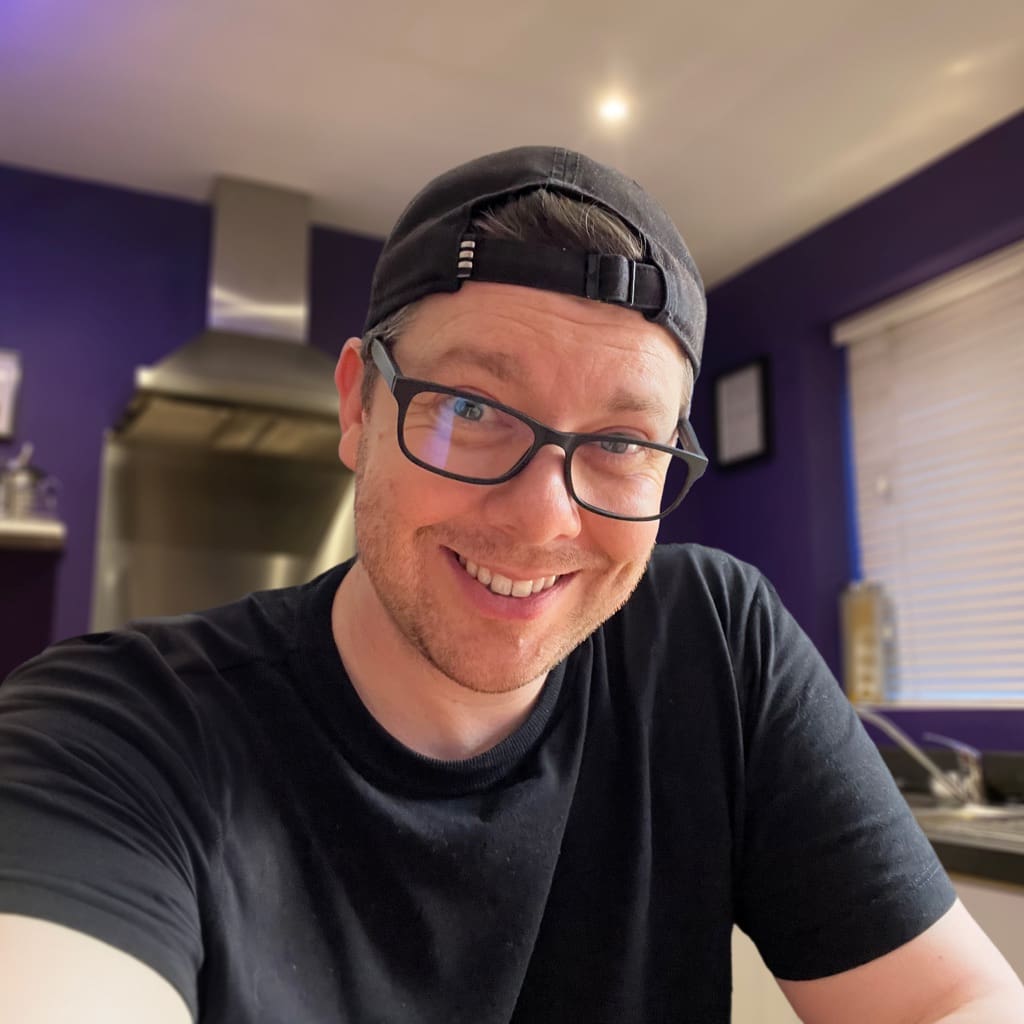 My Voice
If you haven't enjoyed exploring my demo reels, you might be wondering what I sound like. Well, picture this: a versatile velvety smoothness with a touch of playful British charm that wraps around your ears like a snug blanket. Sounds good, right?
With a natural tone that's warm and friendly yet youthful and vibrant, my blend of approachability and professionalism draws your audience in, making them feel like they're chatting with an old friend. But it's not just about the warmth; there's versatility too. With a dash of enthusiasm, it effortlessly dances with excitement, perfect for those energetic ad campaigns. Seeking a touch of gravitas? My rich timbre adds depth and authority, lending weight to narrations and documentaries. 
So there you have it. If you've got the script, I've got the voice.
Still not convinced? Take a listen to my voice over showreels or get in touch for a free personalised audition to hear your words come to life with my versatile British voice.
Hardware
RØDE NT1
Microphone
•
Focusrite Scarlett Solo
Interface
•
RØDE NTH-100
Studio Headphones
Software
REAPER
Digital Audio Workstation
•
Acoustica Premium
Audio Editor
•
Krotos Dehumaniser 2
Creature & Monster Creator

Remote
Source-Connect / ipDTL
•
bodalgoCall
•
Skype / Zoom / Teams
•
Phone / FaceTime